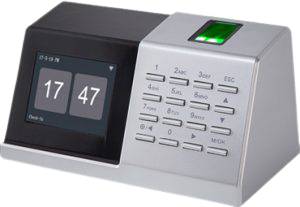 Usual Selling Price: S$ 380
Countertop Time Attendance Terminal
D2 Tabletop Terminal is specially designed for table or counter use (80-140 cm). With fingerprint sensor placed on top of terminal, it enables all-directional fingerprint reading for the convenience of attendance. BioID high sensitivity fingerprint sensor provides faster and more accurate fingerprint verification. With built-in detachable battery lasting for up to 8 hours, and micro-USB power supply for power bank (minimum 2A) connection, there are no more worries for lacking power sockets supply.
Countertop placed without installation
Wi-Fi communication
Build in battery up to 8 hour standby
Build in time attendance report
Mobile APP control and download report
USB Microport for DC power bank charge available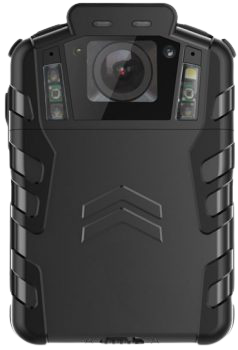 Usual Selling Price: S$ 450
The compact IP68 waterproof grade Full HD Body Worn Camera tailor-made for law enforcement application. It has features 130º angle view with distortion correction, 2304*1296 HD video recording, 32 MP photo resolution, built-in shake motor, auxiliary operation reminding, 2.0″ TFT display, support hot swap battery, 10 meter IR night vision, long recording time, large storage capacity and 2200 mAh big capacity battery.
130 degree wide angle
2304*1296P HD recording
IP 68 protect grade
2.0″ TFT LCD for operation
10 meters IR Night Vision
Shock & corrosion protection, 2.0m drop test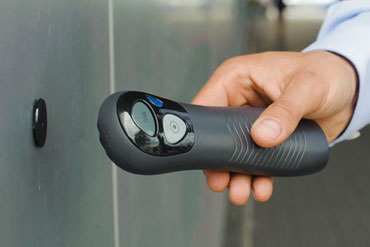 Usual Selling Price: S$ 1250
Real-Time Guard Tour Device
Active Guard is the most advanced, first of its kind in the world, system that makes it possible to monitor the time, place and results of the work of personnel in real time, thanks to the use of a GPRS-based data transmission technology.
Active Guard is also a voice connection with employees, possible without the need to equip them with additional devices, such as cellular phones or short-wave radios.
Active Guard is a system for notifying of situations requiring immediate reaction and assistance, replacing robbery notification devices.
Active Guard is the ability to locate an employee on the basis of markers placed on the round course. Monitoring software allows to establish timeframes for marker reading. If no reading is recorded within specified time, the monitoring station notifies of irregularities.
Designed for guard control, Active Guard is a highly flexible system and can be used also for other purposes, e.g. access control and identification, technical inspection monitoring, storage and rental systems monitoring, or maintenance systems.
Requires no software installation
Saving the data even in the case of total destruction of the reader
Resistance to any kind of weather conditions (cold, moisture, heat)
Notification of all mechanical attempts to destroy device
Detector, which allows to determine whether the device was exposed to strong electromagnetic fields e.g. the origin of microwave
Higher reliability due to increased anti-sabotage security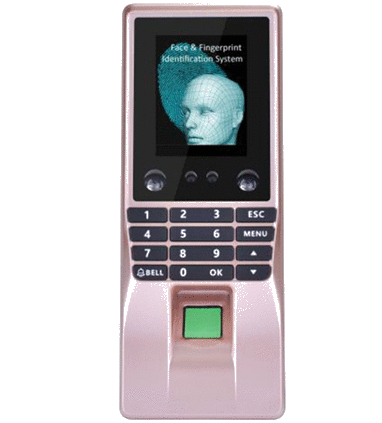 Usual Selling Price: S$ 900
Facial & Fingerprint Access Control
YD-HA9 is a Most advanced face & fingerprint reader for employee attendance & door access purpose.
While registering the face, it captures the relative face position, size and shape of user's eyes, nose, cheekbones and jaw features. So even some time the employee wears the spectacles & getting fat also not affected. The system can perfectly match & verify the employee.
Primarily employee's face & fingerprint can be registered to the machine. The employee need stand & look in-front of the built-in camera. can use their finger.
Usually employee's face & up to 3 fingers will be registered to the machine. So the employee can use their finger for the attendance, if face can't be detected due to some exception reasons.
This face recognition reader can be used for door access & time attendance purpose also.
It has built-in controller which sends the signal to the door EM lock to release the door. Different time zone setting like some staff can access 24×7 and some can access during office hour only can be set.
Facial capacity 300
Fingerprint capacity 3000
Storage Capacity 200000
2.8inch color TFT display
Use distance:30-80cm
Standard Functions:USB2.0 exempt drive ,TCP/IP